Welcome to Aerial with Lisa Schofield!
Diversity Dance now offers Elevate Aerial classes in Aerial Fitness, Aerial Dance and Aerial Yoga and Aerial Hoop
We offer group sessions of 7 - 14 people - in 4 week sessions (dates vary)
And we offer private lessons or doubles - (by appointment only - Please email us to arrange time and day)
.......
If you would like to be added to our mailing list to stay up to date with Aerial at Diversity, please email Lisa at diversityvernon@gmail.com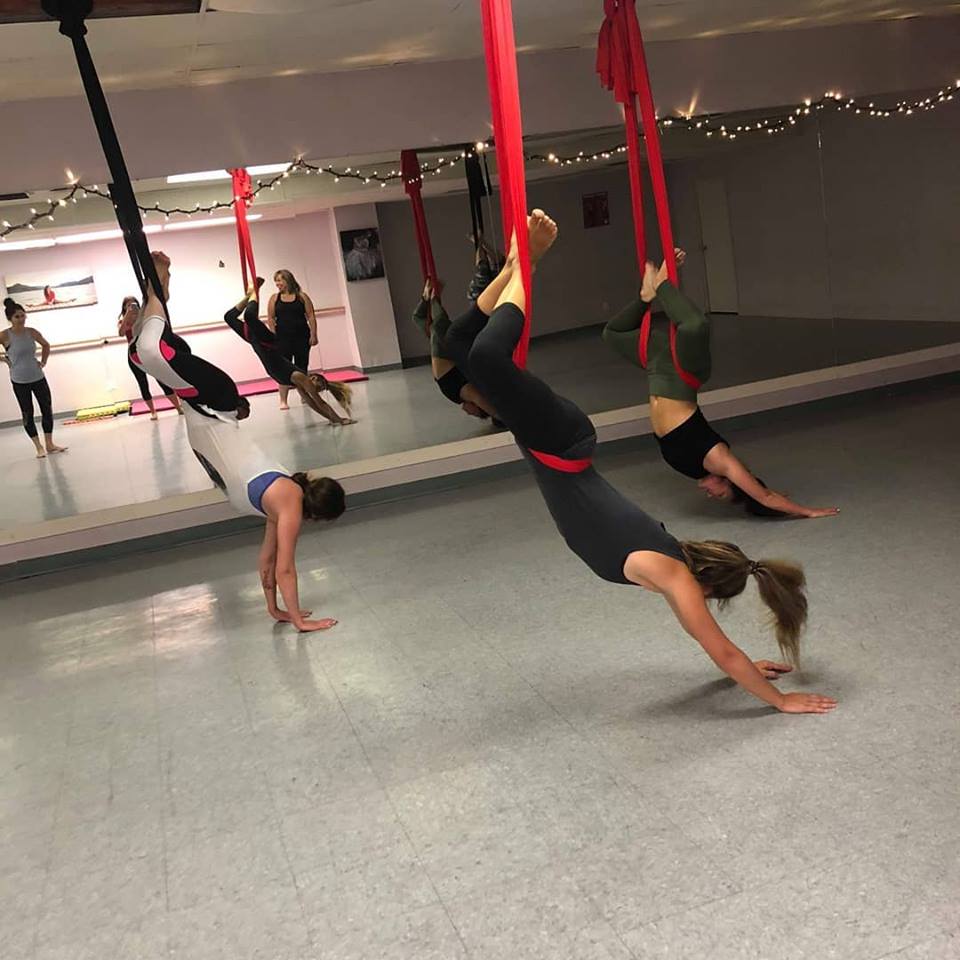 PRICING
Group session Pricing:
Group sessions vary for pricing, pending on how many weeks it will run for.
Private lesson pricing: (hours can be purchased together and booked at various days and times that work best for you.

1 hour - $50.
2 hours purchased - $84.
3 hours purchased $105.
4 hours purchased $120.